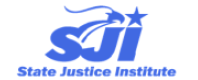 August 12, 2016
Below is an important letter released jointly by the U.S. Department of Housing and Urban Development (HUD), the U.S. Department of Health and Human Services, and the U.S. Department of Justice (DOJ) that reminds recipients of federal funds how the Personal Responsibility and Work Opportunity Reconciliation Act (PRWORA) of 1996 applies to their programs.
This letter reiterates long standing federal policies that immigrants cannot be denied access to certain services necessary to protect life and safety based on their immigration status.
This letter reiterates that immigrants experiencing homelessness,  victims of domestic violence, sexual assault, dating violence, stalking or human trafficking may not be turned away on the basis of immigration status from life and safety services including but not limited to emergency shelters, and short-term housing assistance (including transitional housing and rapid re-housing), crisis counseling and intervention, soup kitchens, community food banks, emergency Medicaid and public health services.
Importantly, this Tri-Agency letter describes the anti-discrimination requirements that apply to all federal grantees and the application of these protections to cases involving immigrants.
Below you will find the Tri-Agency letter as well as federal agency letters (e.g. OVW, OVW, HUD) to their grantees.
Please do not hesitate to contact NIWAP with any technical assistance questions. (202) 274-4457 and info@niwap.org
HUD, HHS, DOJ Letter Regarding Immigrant Access to Housing and Services
OVW Cover Letter to Tri-Agency Letter and Blog Post
Blog post from OVW: https://www.justice.gov/ovw/ovw-blog
HUD Cover Letter OVW Cover Letter to GranteesHUD Cover Letter to Grantees
HHS Cover Letter to FVPSA Grantees
Office of Special Needs Assistance Programs, The Personal Responsibility and Work Opportunity Act of 1996 and HUD's Homeless Assistance Programs
Frequently Asked Questions HHS Family and Youth Services Bureau on Family Violence Prevention and Services Act (FVPSA) Funded Services to Immigrant Survivors (August 10, 2016)
SNAPS In Focus: Addressing the Needs of Human Trafficking Victims (August 29, 2016)
For easy access to each of the documents cited in the Tri Agency Letter we have included the links below:
Programs Necessary for the Protection of Life and Safety – Attorney General Order 2353-2001
HUD Fund Recipients 2001 Shelter and Transitional Housing Letter
Access to HHS Funded Services For Immigrant Survivors Domestic Violence Fact Sheet 2001 
Domestic Violence Fact Sheet: HHS Access to HHS Funded Services 2012
Interim Guidance on Verification of Citizenship, Qualified Alien Status, and Eligibility Under Title IV of PRWORA 1996
PRWORA 1996 Interpretation of Federal Public Benefit (August 4, 1998)
Joye Frost Letter: OJP-OVC Letter on Access to VOCA Victim Compensation for Immigrant Victims (July 2, 2010)
Office of Healthy Homes and Lead Hazard Control Policy Guidance (January 16, 2001)
U.S. Departments of HHS and Agriculture Policy Guidance Regarding Inquiries into Citizenship, Immigration Status and Social Security Numbers in State Applications for Medicaid, State Children's Health Insurance Program (SCHIP), Temporary Assistance for Needy Families (TANF), and Food Stamp Benefits (January 21, 2003)
U.S. Departments of HHS and Agriculture: Questions and Answers Re: Policy Guidance on Inquires into Citizenship, Immigration Status and Social Security Numbers (March 24, 2006)
Executive Order 13166 Federal Agency Limited English Proficiency (LEP) Guidance for Recipients (August 11, 2000)
See also the NIWAP publications
This was developed under grant SJI-12-E-169 from State Justice Institute. The points of view expressed are those of the authors  and do not necessarily represent the official position or policies of State Justice Institute.
National Immigrant Women's Advocacy Project (NIWAP, pronounced new-app)
American University, Washington College of Law
4801 Massachusetts Avenue NW · Washington, D.C.  20016
(o) 202.274.4457 · (f) 202.274.4226 · niwap@wcl.american.edu · wcl.american.edu/niwap